ALL-PORCELAIN VENEERS IN PROSPER, TX
Big City Results in a Compassionate, Home-Town Atmosphere
"We Don't Cement Your Permanent Restorations Until You Approve of Them and Think They Are Drop-Dead Gorgeous." - Dr. Rouse
Why Should I Consider Porcelain Veneers?
The Top 4 Reasons to Consider Getting All-Porcelain Veneers Are:
1. Desire to Avoid Braces – Veneers can instantly transform your smile. Minor rotations and crowding can often be fixed at the same time teeth are instantly brightened and lengthened to form a brand new customized smile that will boost your self-confidence from day one.
2. More self-confidence – Additional self-confidence for photos, special events or speaking with co-workers means you will care for your new smile in a whole new way.
3. Childhood trauma or discoloration from medications – Tetracycline staining while in the womb all the way to a skate boarding accident as a child can cause discolorations of your teeth. Veneers can instantly mask this and give you a new outlook on life.
4. Avoiding Dental Crowns – Veneers Leaving More Remaining Tooth Structure than Dental Crowns. This leaves you room for further dental treatment down the road, if needed.
What Are Porcelain Veneers?
Add a header to begin generating the table of contents
Porcelain veneers are wafer-thin, lifelike shells of porcelain that recreate the natural and blemish-free appearance of healthy teeth.
Veneers are then bonded to the front surfaces of those teeth, instantly correcting a wide variety of types of tooth blemishes all at once.
3 Easy Steps to the Perfect Smile:
Am I a Candidate for Porcelain Veneers?
60-Second Cosmetic Dentistry Questionnaire
If You Answer "YES" to Any of the Following, You May Be a Candidate for All-Porcelain Veneers:
Are you interested in improving the shade of your teeth?
Have you always thought you had a "gummy smile" or "short teeth"? 
Have you had orthodontic treatment in the past but it didn't get you where you want to be? 
Are you in a career that involves working with the public and customer service where people notice your smile on a regular basis?
Once You Get Started, It's as Easy as 1,2,3...
Smile Design Time!
Virtual Smile Trial Smiles Allow For Your Input! Bring Us Your Dream Smile and We Can Help Design it Right Alongside You!
We Print 3D Models In-House and Get Your Approval After You See The Mock-Up of Your New Smile.
These are the Prototypes of Your Final Restorations!
Why Should I Get My Porcelain Veneers From Open Late Dentistry?
Need Proof? Providing Unforgettable, Trustworthy Service is What We Do!…Just See What Our Celina, TX Patients Are Saying About Why We Are the #1 Best in the Celina/Prosper/Gunter Area
EXCEPTIONAL SERVICE WITH A NAME YOU CAN TRUST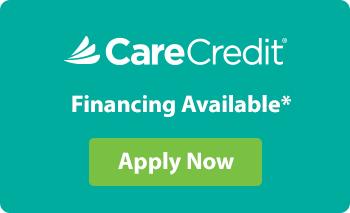 CARE CREDIT (a Medical Credit Card With 0% Interest For 6 and 12 Months)***Subject to Approval
| Promo Period | Monthly Payments | Est. Payoff Period | Amount Financed |
| --- | --- | --- | --- |
|  6 Month | $834 | 6 Months | $10,000 |
|  12 Month | $417 | 12 Months | $10,000 |

IF Full Amount Being Financed:
| Promo Period | Monthly Payments | Est. Payoff Period | Amount Financed |
| --- | --- | --- | --- |
|  6 Month | $1668 | 6 Months | $10,000 |
|  12 Month | $834 | 12 Months | $10,000 |
From Virtual Consultations (See the Video BELOW for submitting pictures to our office), to In-House Smile Design, We Are Always Looking for Ways to Save You Time! 
Virtual Consultations Are Here!
We Equip Each of Our Treatment Room With Barn Doors to Help Keep You Socially Distanced during COVID-19
Our hospitality will put as big of a smile on your face as your finished smile!
From the moment you start the process, a friendly face will always be there to answer your questions about treatment and guide you through the process of transforming your smile!
We Use 3D Scanning Technology so Our Lab Can Take the Final Position of Your Veneers into Consideration with the Rest of Your Bite to Make Sure They Last for the Long Haul
Have issues along the way? We are right next door, Celina Neighbor!
Conveniently Located in Celina, TX, and LOVE Our Community!
Visiting From Out of Town For Your Porcelain Veneers? No Problem!
We Make the Process of Redoing Your Smile as Simple As 2 Appointments in Our Office if you are planning a trip to DFW! Contact Us Today to Find Out How!
Using 3D Printers and 3D Scanning, We Make the Process of Redoing Your Smile Transparent and Seamless
The Biggest Advantages of Porcelain Veneers
One of the biggest benefits of porcelain veneers is the fact that they can so highly customized that they're often indistinguishable from your healthy teeth. 
Each veneer is tinted to match the color and shade of your healthy teeth, and the porcelain is layered to reflect light the way healthy tooth enamel does. 
In addition to their appearance, however, veneers also provide the important advantage of helping you preserve a maximum amount of your tooth structure. 
To place a veneer, your dentist only has to modify a minimal amount of enamel from the tooth's front surface. 
This allows the veneer to sit comfortably and flush with your other teeth, but doesn't significantly affect the tooth's overall health and structural integrity.
Caring for Your Temporary Veneers
Dr. Rouse recommends a Rubber Tip Stimulator the Entire Time You Are in Temporary Veneers. This is due to the fact that your temporaries are splinted together for strength. This is because temporaries are made out of a plastic-like material instead of porcelain, like your permanent veneers.
2: Hydrogen Peroxide at Gumline
Dr. Rouse will and the Open Late Team will provide you with a scrubbing brush and syringe to apply hydrogen peroxide at the gum line to prevent dark areas on your temporaries.
Superfloss is recommended to get throught the contacts of each tooth and make sure that there is very little bleeding the day of your permanent veneers.
Caring for Your Permanent Veneers
1: Custom-Made Nightguard
Dr. Rouse recommends all patients that have invested in Dental Veneers to wear a nightguard to prevent breaking veneers in the future.
Dr. Rouse recommends a Waterpik or Traditional Floss Nightly to Maintain Gum Levels around your new Dental Veneers
3: Alcohol-Free ADA Approved Mouthwash
A Mouthwash With Active Ingredients Helps to Care For Your Gums, as well as the rest of your teeth.
The 2 Most Critical Elements of Veneers: SHADE and SHAPE
The Shade of Your Veneers Really Encompasses 3 Things: 
HUE – The Shade or underlying color. Reddish Grey to Yellow, all teeth have some color that underlies what is under the translucent porcelain.
CHROMA – How intense or how much of that color comes thru in your dental veneers.
VALUE – How light or dark your veneers will be.
A Good Rule of Thumb is to Go By The Whites of Your Eyes For Value of Veneers. 

We Can Typically Lighten 0.5 Shades at the time of Veneer Cementation, by choosing a lighter value cement for your veneers. 
The Shape of Your Veneers Traditionally Has Been Based On: 
GENDER – Even though we no longer believe it to be the case, teeth can be described by some technicians as "feminine" is they are rounder, and more "masculine" if they have a flat, or box-like appearance.
AGE – The LVI SMILE GUIDE's "Youthful Style" shows how fang-like the canines are when patients desire the look of these teeth before being worn.
NATURAL VS. HOLLYWOOD – How natural on a scale of 1-10 do you want your new smile to look? Let us know and we can make suggestions.
 FACIAL-TYPE – Sometimes an oval face shape can go well with something like the "Softened Style".
Other Things to Think About...
MINIMAL PREPARATION NECESSARY FOR ESTHETIC VENEERS AND ADEQUATE THICKNESS
Porcelain Veneers F.A.Q.'s
What do I do for a gummy smile?
Sometimes, along with veneers, lasering of the gums can improve the youthful length of teeth we are used to when we see smiles we know and love. 
If your teeth are in an ideal position, sometimes teeth whitening and lasering of the gums is the perfect solution. 
What is a veneer made out of?
Veneers are typically made by a lab technician using one of 3 techniques. 
Weaker, but thin, feldspathic porcelain material baked after being applied with a brush (think of a contact-lens)
Stronger, but more opaque (less see-thru), pressed lithium disilicate (a.k.a. E-Max) material. 
A hybrid approach where the Pressed is combined with artistic porcelain on the front.
What do I do for my temporary veneers?
We recommend the use of a Waterpik and a medicated mouthwash, Chlorhexidine, while your permanent restorations are being fabricated.
We are a family dentist located in Celina, Texas (TX), serving patients of all ages from Prosper, Gunter, Aubrey Frisco, Anna, and the surrounding areas.
Book online or call us at (972) 885-9670. We look forward to hearing from you!